One of the biggest hurdles for moving into a metal building has to be the fact that they are just not pretty.
On one hand, you'll save a lot of money by not embellishing the front of your metal building home. But on the other hand, coming home to a plain metal building could be downright depressing.
So here are some ways to make a metal building look more like a home.
How to add curb appeal to a metal building
The beauty of metal buildings is that they can be customized in infinite ways. And you can spend as much or as little money as you want and still achieve a welcoming look.
1. Choose a homey color
When you imagine an ugly metal building, it is often a plain beige building with few architectural details. So the quickest way to make a metal building look homier is to choose a pretty color for your siding.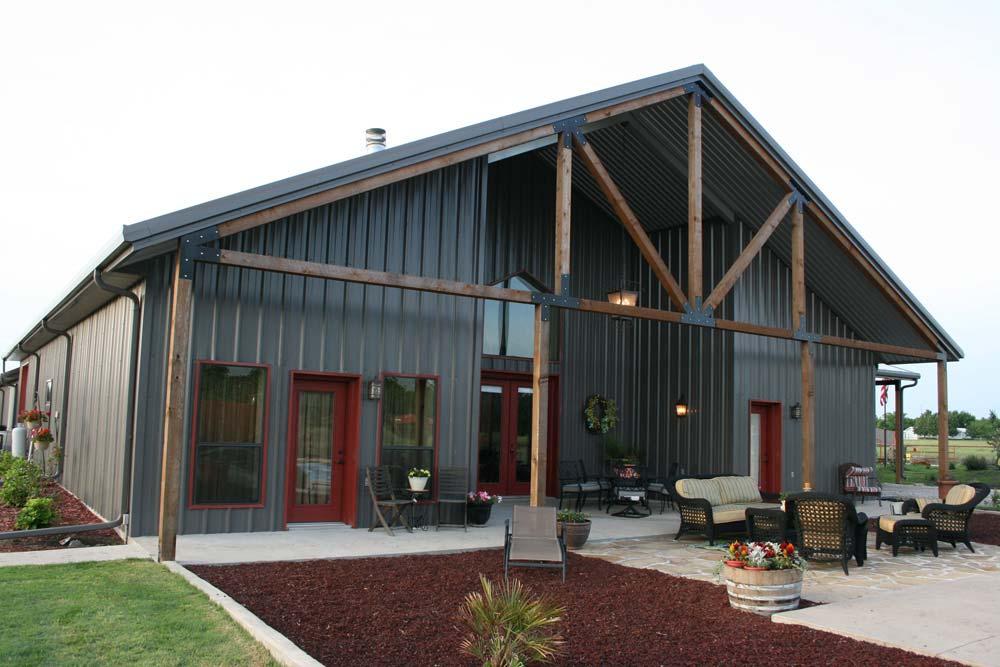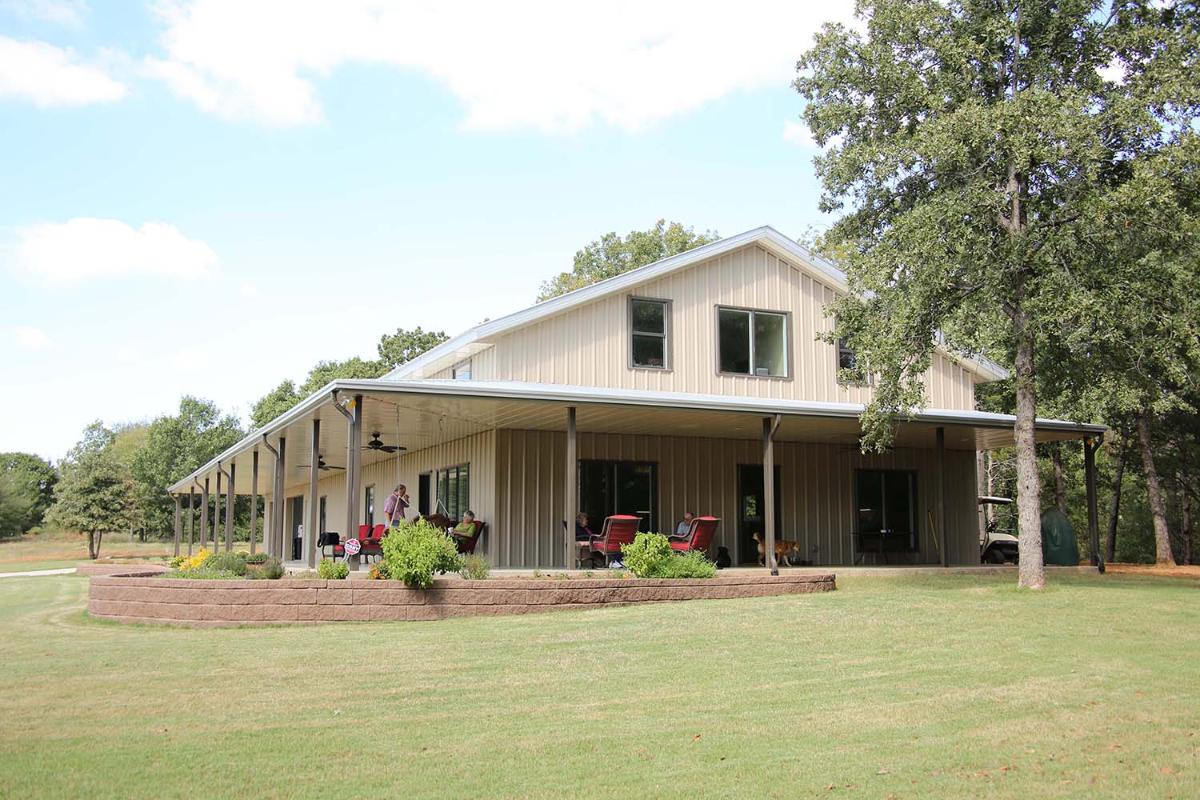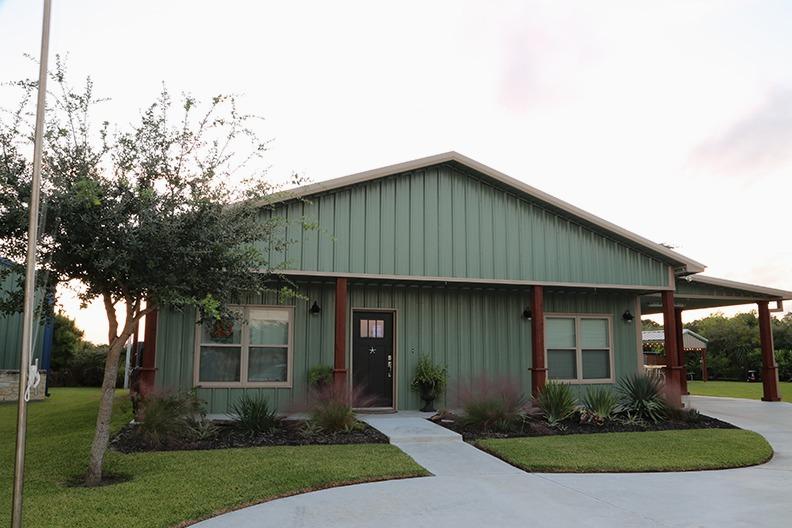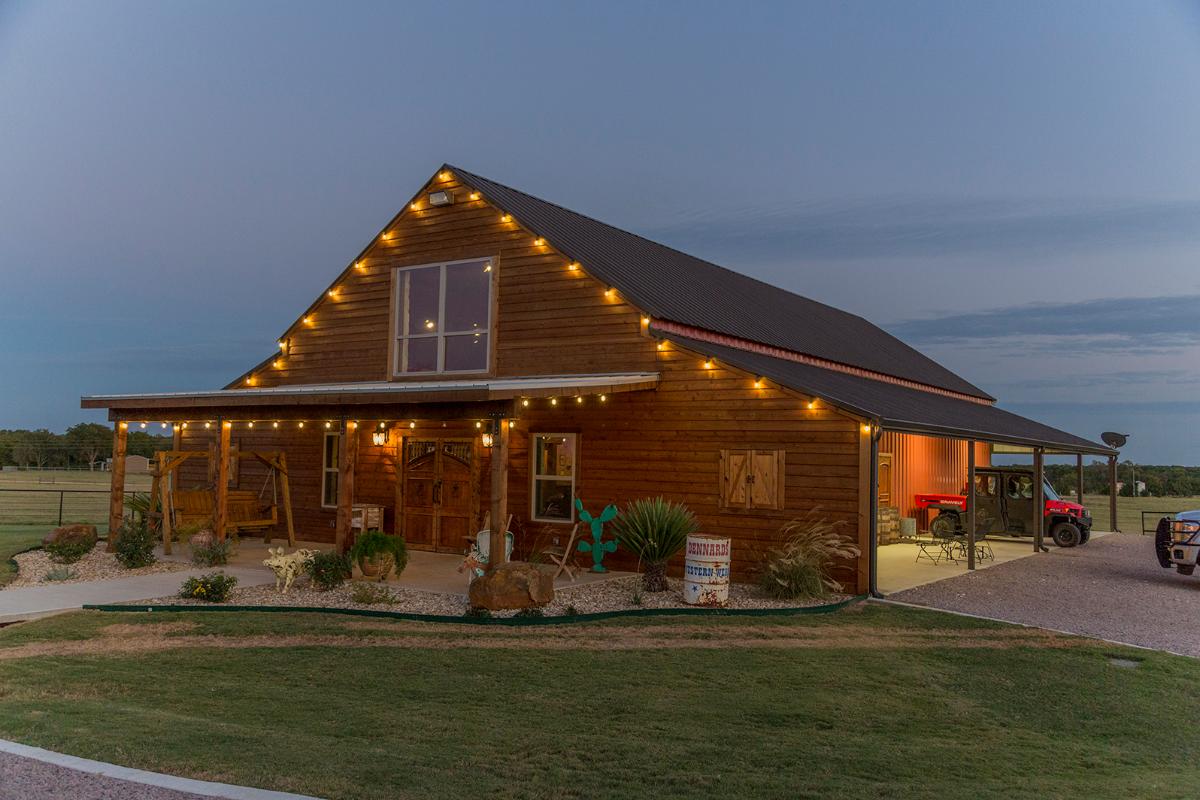 2. Add Wainscoting
Adding some detail to the bottom of your building gives it a richer look. While stone and brick are beautiful, simply changing the color of your siding will provide the same effect.
3. Doors
The simple addition of beautiful doors can do a lot to improve the look of the front of a metal building home. Double front doors, glass patio doors, and embellished garage doors all add a welcome home detail.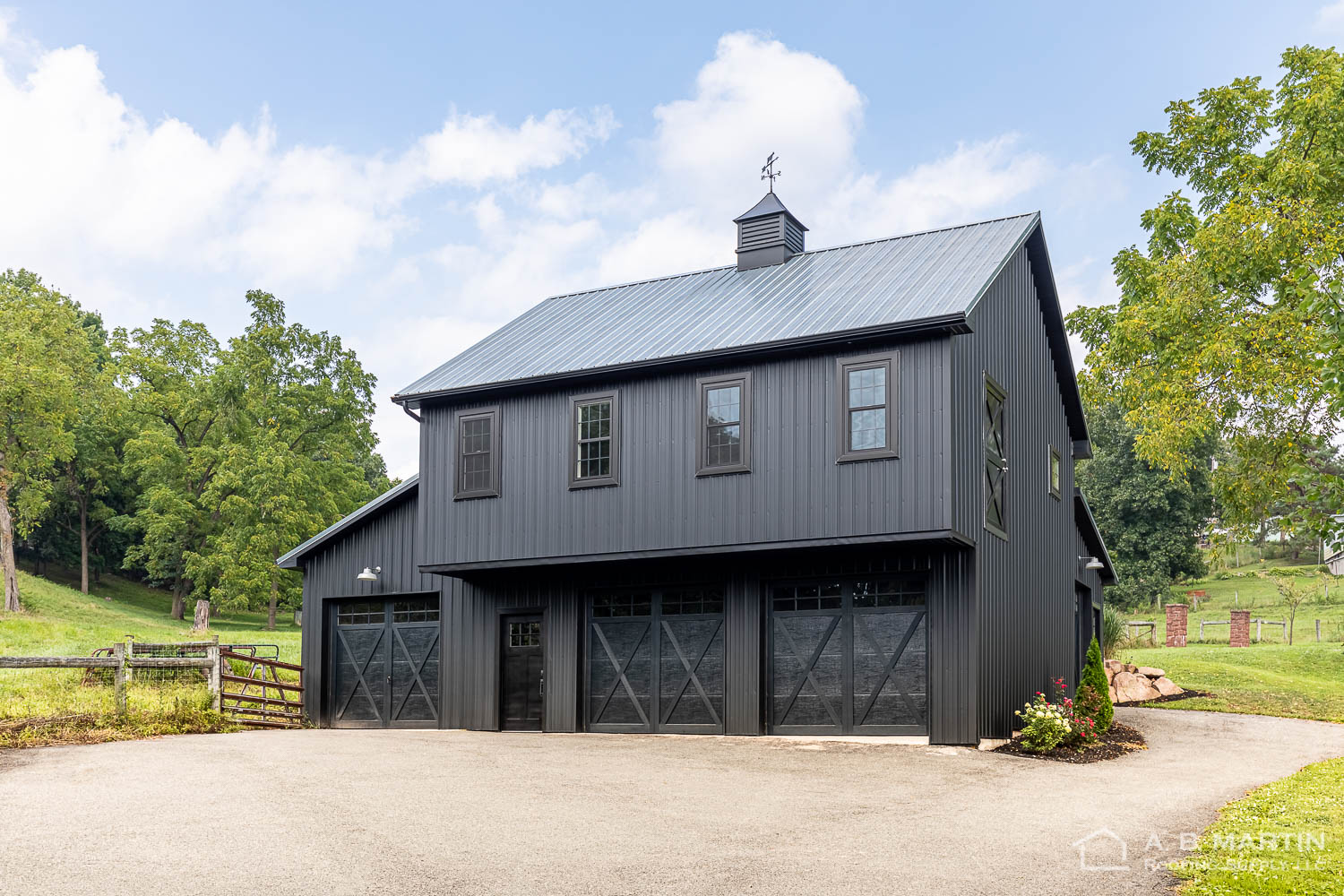 4. Windows & Shutters
Windows not only let light into your home, but they are a design feature that significantly impacts your curb appeal. From size and shape to panes and trim color, you can do a lot to customize your metal building home with windows.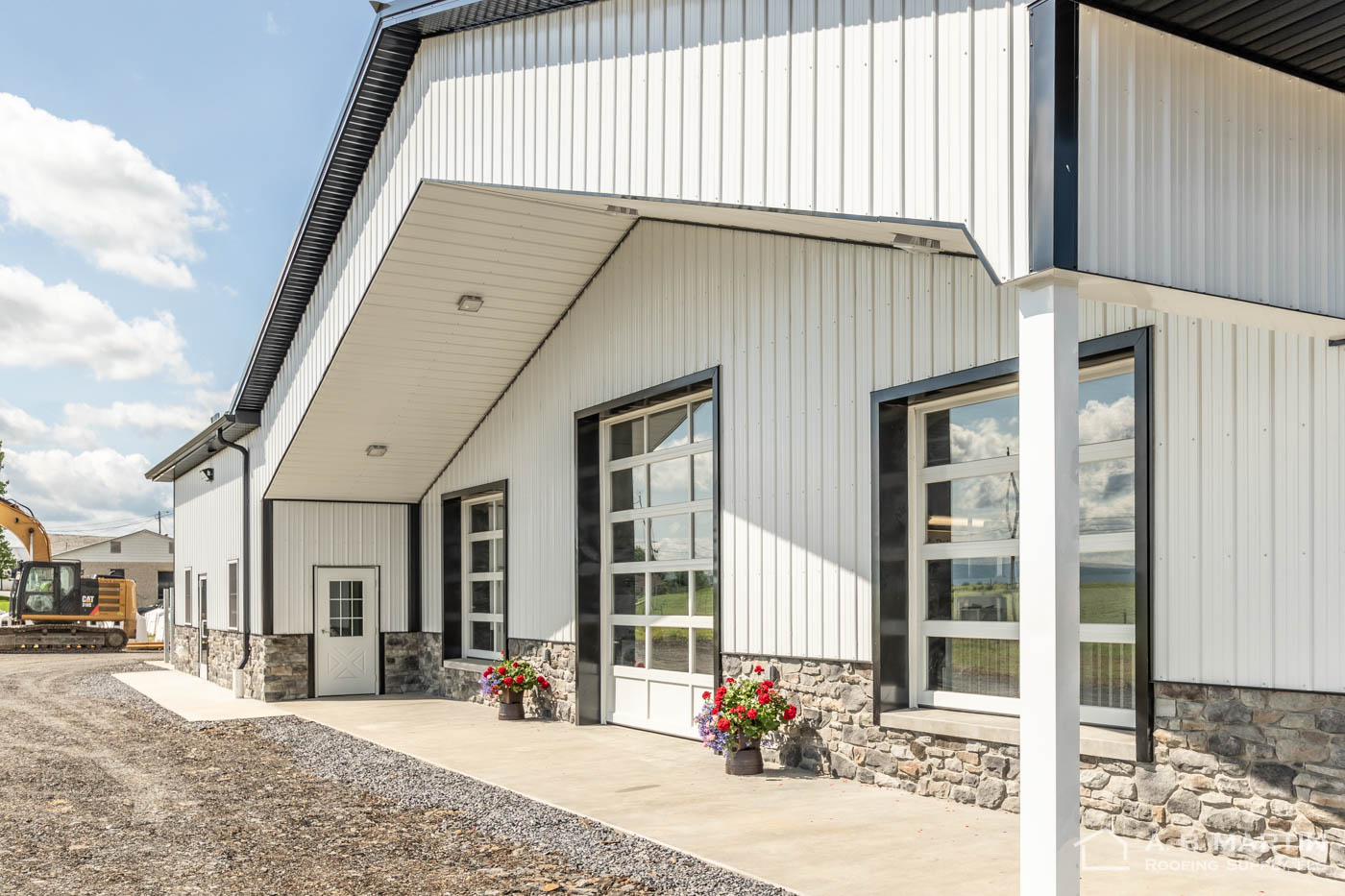 5. Porches
Adding a front porch is one of the best ways to improve the look of a metal building home. Design a deep porch for rocking chairs or add a grand triangle to make your bardo go from minium to mansion.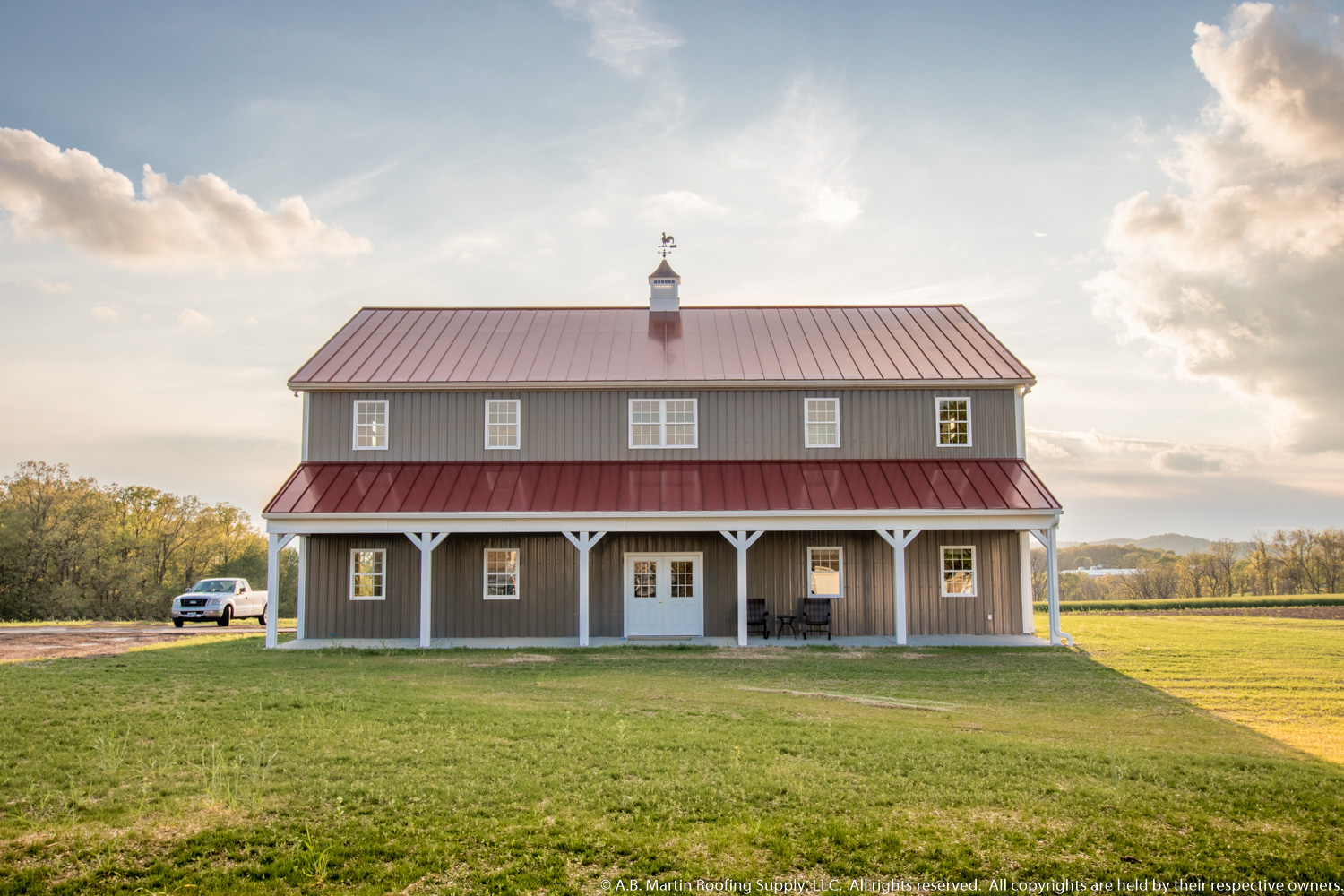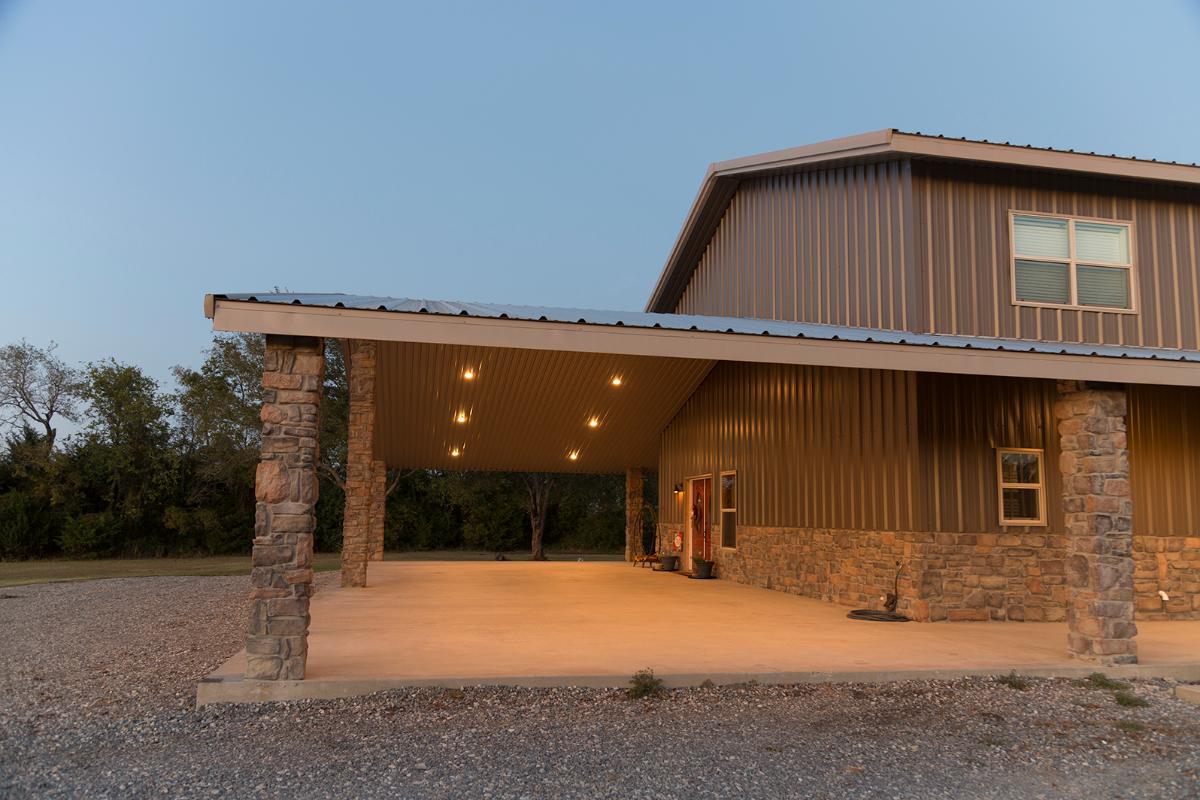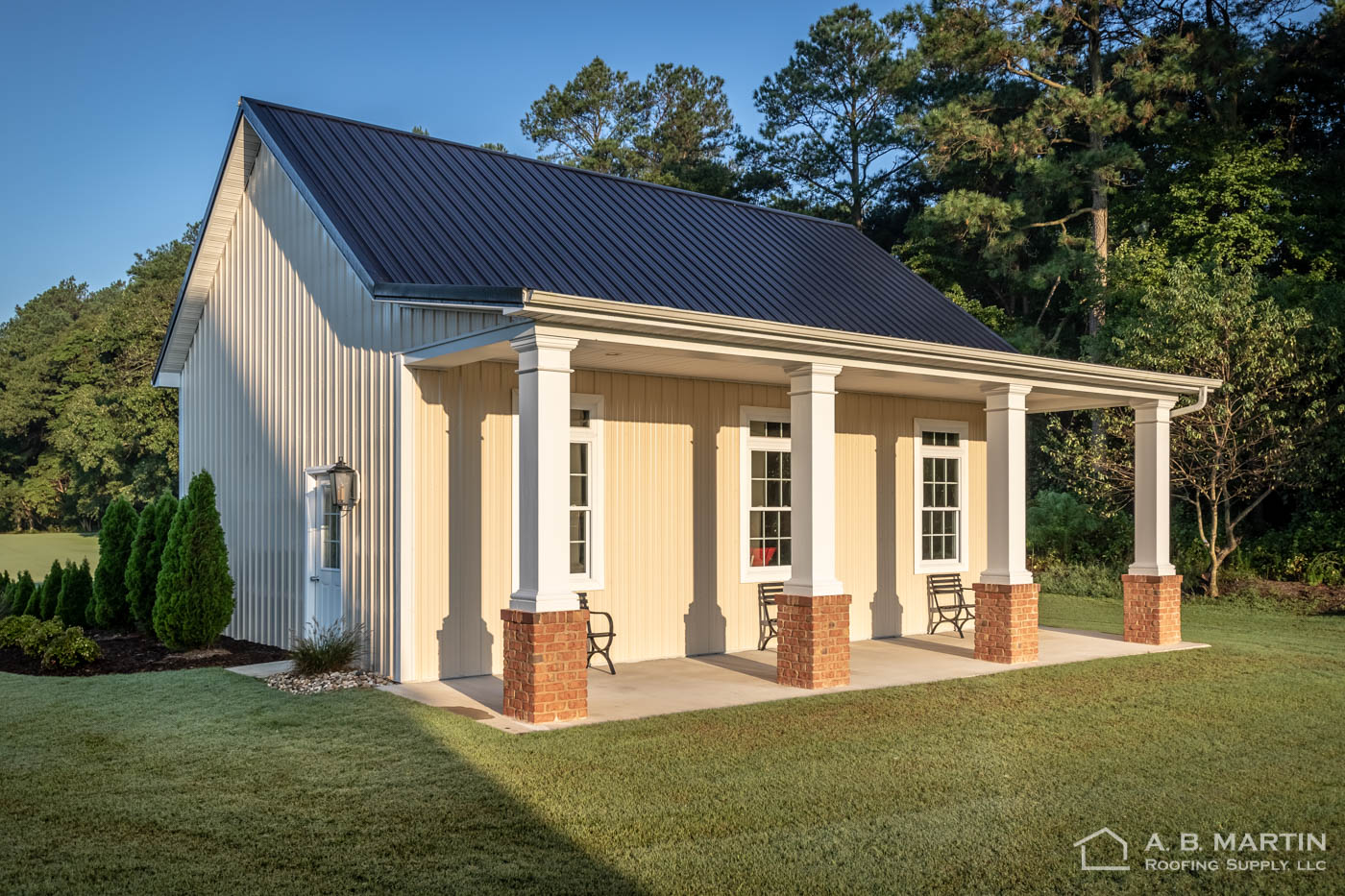 6. Lighting
One of the most elegant touches to the front of your home is your lighting. The style you choose can absolutely affect the hominess of your metal building. Also consider how the home will appear at night.
7. Landscaping
Don't neglect the effect some landscaping can have on the front of your home. Layering trees, shrubs, flowers, and annuals will make your metal building feel more like home.
How would you make a metal building home prettier?
Share your ideas in the comments below!